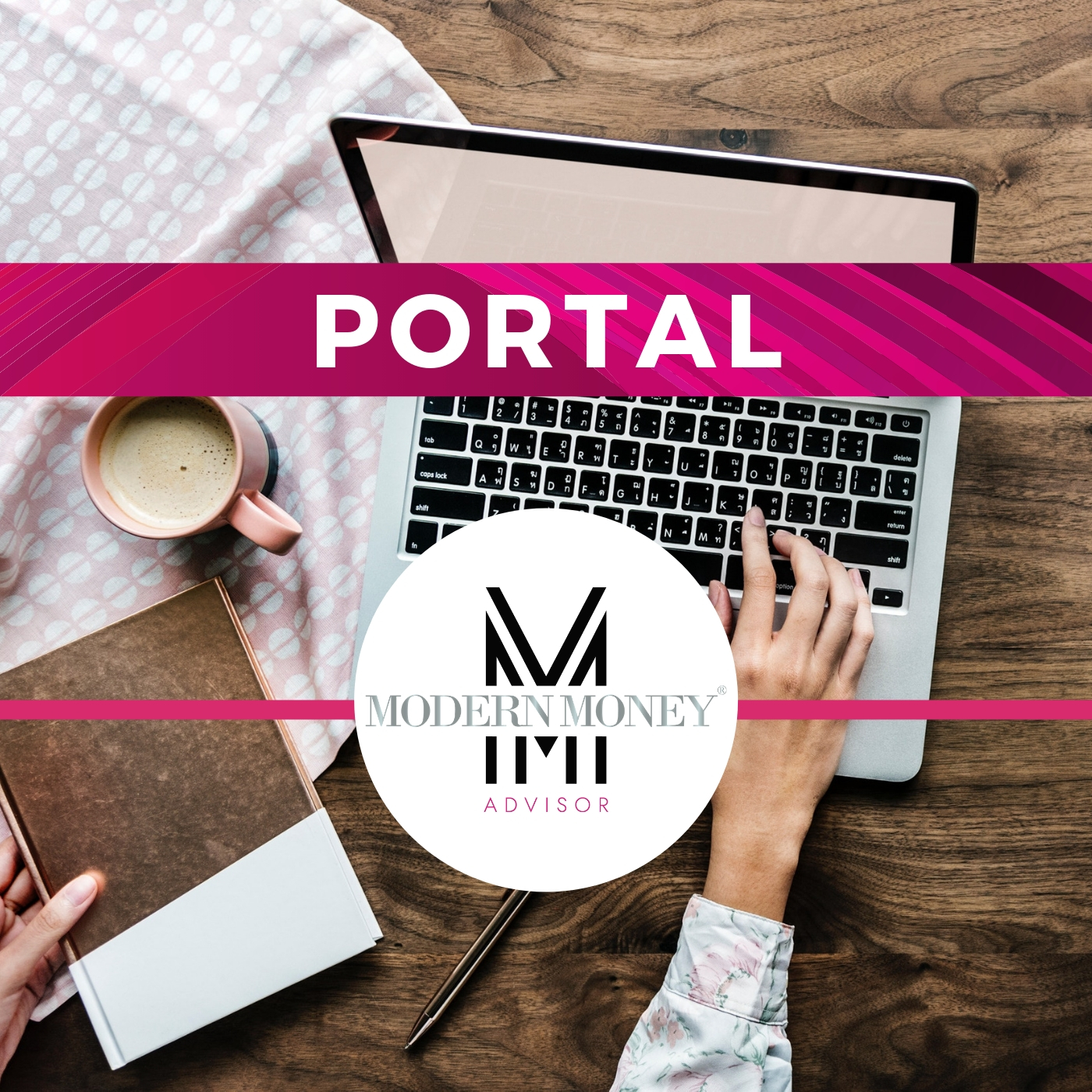 Access the main portal to review our process, explore educational content and videos and view the next steps of your plan.
Access to your Modern Money Advisor investment accounts, allocation, investment goals and investment account statements.
Access your financial planning data.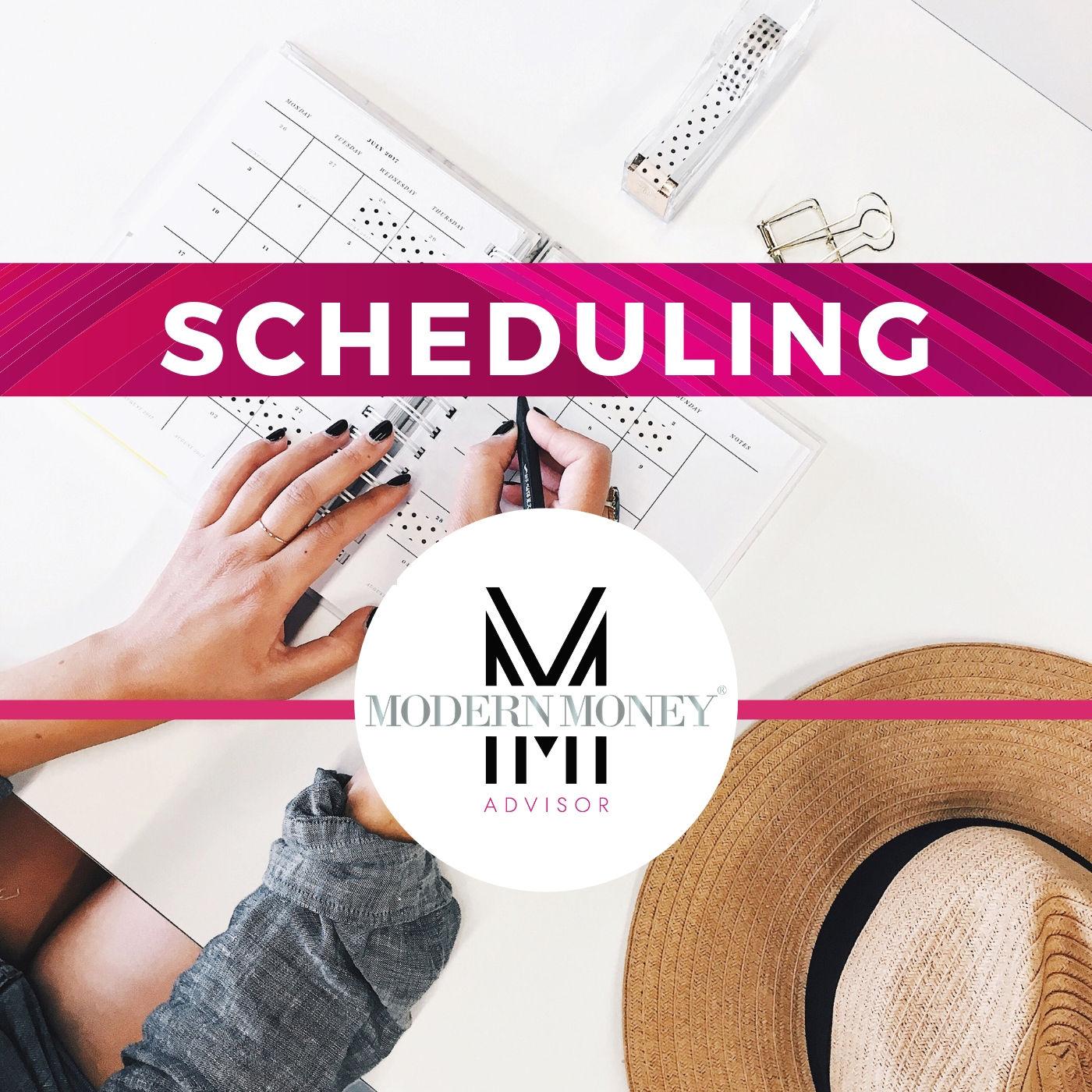 Access your upcoming meetings, reschedule or cancel. Manage your meeting calendar.